Scholarship Program
TUM: Junge Akademie offers its members a variety of different events. For members, participation in the events is always free of charge – and it is a perfect opportunity to meet students and alumni from the other project years, to get to know people in a relaxed environment and to make friends. This ensures a lively and inspiring exchange across the different faculties and fields of study. The diversity of the events reflects the different interests, contacts and backgrounds of the members. This would not be possible without the strong commitment of each individual member.
The TUM: Junge Akademie (TUMJA) envisions itself as a scholarship program for students from TUM and partners interested in science and academia. The scholarship program trains its members to act as open minded, responsible and reflective individuals, who provide constructive and responsible impulses to society by applying their intellectual potential.
This is realized by
An environment to discover scientific project work. Therefore, TUMJA provides methods to support project management and organization, including the definition of goals, and time management.
Bringing scientific research closer to the scholarship holders. Therefore, TUMJA motivates students for science, shows access possibilities towards academia, and reduces uncertainty and doubts regarding a doctorate.
Providing basic knowledge about scientific research. Therefore, TUMJA introduces scholarship holders into scientific methodology and tools, methods to handle open questions, and communication of science with papers, presentations and posters to various target groups.
Giving a chance to evolve individual transversal skills. Therefore, TUMJA addresses interdisciplinary collaboration, conflict management, cooperation with high professionals, presentation skills, and creativity. It further appreciates teamwork, the interaction between science and society, and its mutual influence.
Enabling access to a powerful and heterogeneous network. Therefore, TUMJA supports students to get in touch with high professionals, research departments, and research-related external partners. It further maintains a growing network of highly motivated students and experienced alumni, who aim to broaden their horizon.
Having fun and passion. This is essential for the scholarship holders to stay motivated and to keep on track with TUMJA beside their studies and other obligations.
Project Phase
The project phase is the core element in the scholarship programme of TUM: Junge Akademie.
The project year is carried out in interdisciplinary groups. In the course of the Kick-Off weekend, the basic ideas of the participants of the respective year are discussed – and the most popular ones are fleshed out and developed further by the members, advisors and professors. Then, each member is free to join the project that appeals to them most. This results in three to five project groups per year, consisting of five to seven members of all disciplines. The groups are supported by experienced mentors and tutors – personally and professionally.
Contentwhise, the projects are not constrained. All scolarship holders are able to choose their favourite project and the TUM: Junge Akademie supports all projects both financially and ideationally.
Workshops
TUM: Junge Akademie offers its scholarship holders various exclusive workshops and seminars. Some of them are thematically integrated into the project phase, but are as well valuable for the indiviual studies. The primary goal of the workshops is acquiring new skills. For example, there are workshops on the topics:
Project and Time management
Scientific and Journalistic writing
Communication and Presentation
Symposium and Publication
All project teams present their results at the annual symposium at the end of the twenty month project phase. In the end, all these papers are published in a project report book. more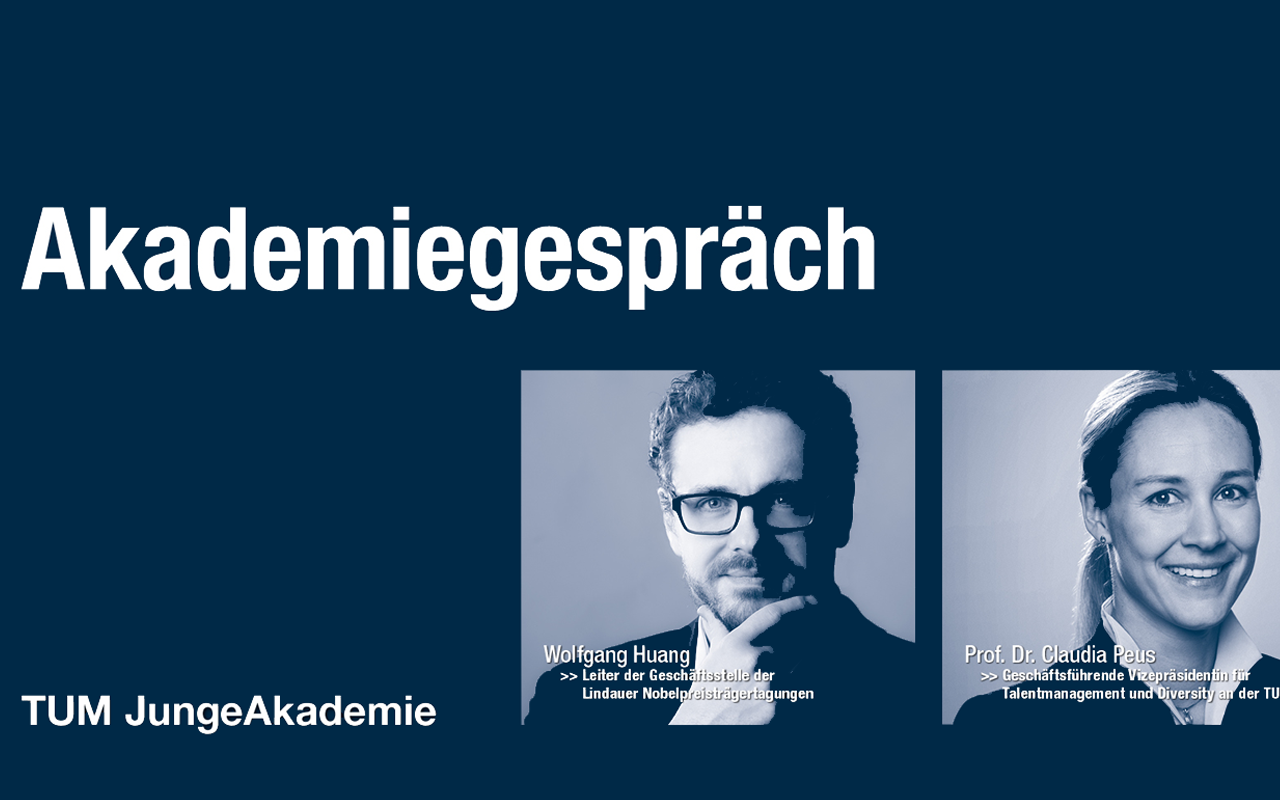 Academy Dialogue
The regular Academy Talks offer members and guests the opportunity to talk to company founders, DAX board members and other fascinating personalities in a small setting.
Commitment
Along with the project work, all scholarship holders become a member of one of our taskforces. The taskforces are responsible for organizational tasks like planning the annual symposium or selecting the next years' scholarship holders. more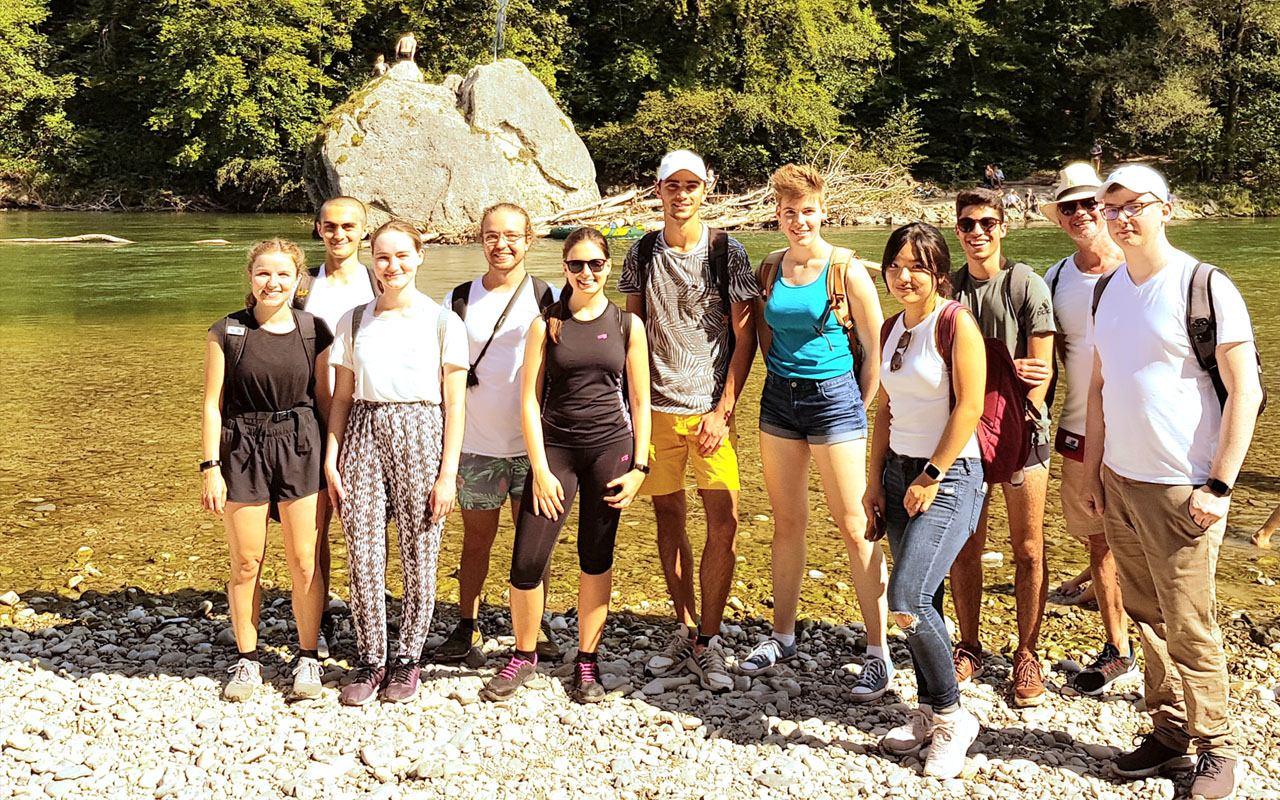 Leisure Activities
Another central component of the Junge Akademie is the diverse range of events in areas such as culture, sports and entertainment, which are organized both centrally by the office, in cooperation with other institutions at TUM, and mostly directly by members for members by the TF Event.
Regulars' table once a month, at changing locations in Munich
Physical activities, such as the weekly running in the English Garden or participation in the annual dragon boat race in the Olympic Park.
Mountain hiking, water skiing, volleyball, running and climbing
Arts, such as theater and ballet performances
Culture, such as a visit to the ESO Supernova Planetarium or a guided tour of a brewery
Large-scale events that invite you to participate, such as the annual summer festival or the TUM Campus Run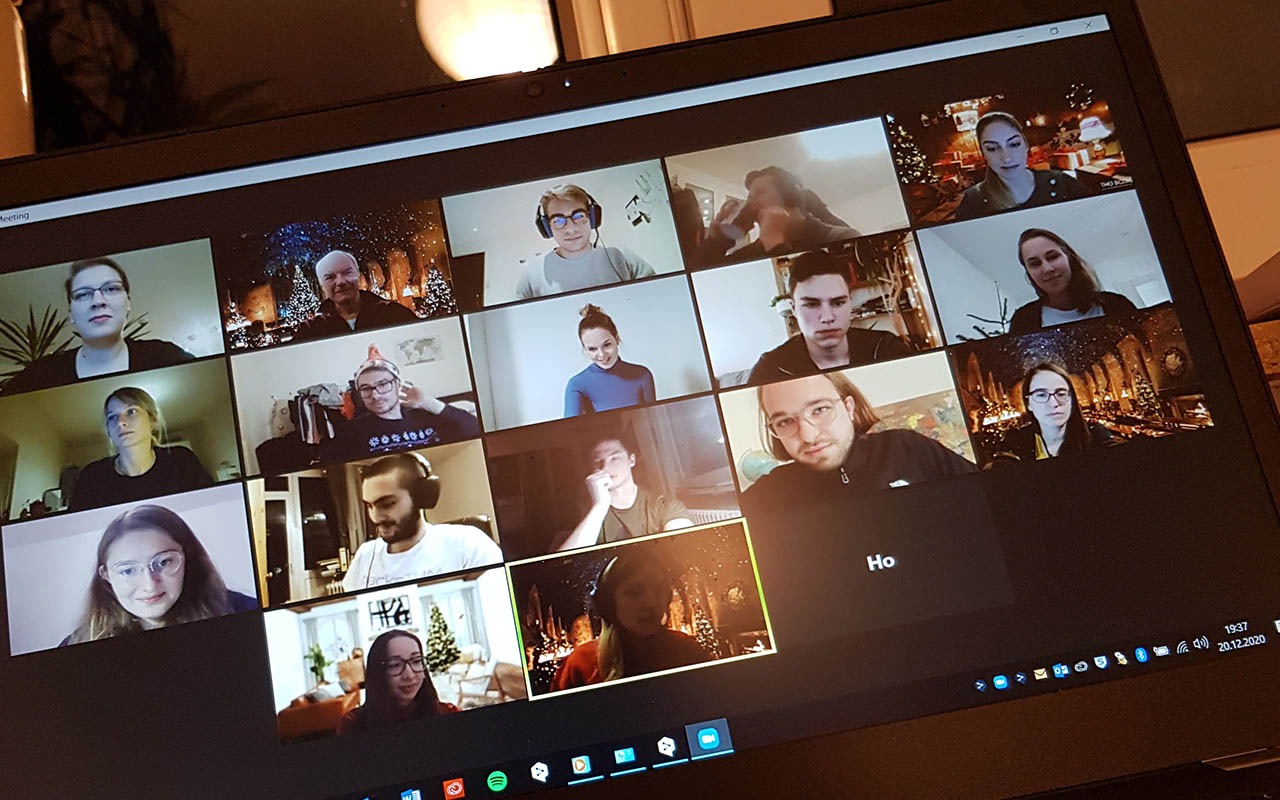 Cohesion
Even in times of social isolation and lack of contact with friends and other fellows, the TUM: Junge Akademie ensures that no one feels alone. A quick switch to digital event formats allows fellows to still maintain contacts and friendships.
online home workouts, where everyone can join in

digital game nights and regulars' tables, for laughing together

home movies with friends, via "watch-together" offerings of various streaming platforms