Pixida Group
Pixida GmbH partnership with TUMJA goes into Year 8! (2016-2024) Many thanks for your trust!
The Pixida Group turns digital transformation into sustainable success by combining the strengths of its members from strategy consulting to professional services to end2end products and solutions. We create customer value by developing new business strategies, innovating product portfolios, and utilizing cutting-edge technology.
With experience from more than 1000 successful projects and 500 experts, we are focused on customer success and eager to shape the digital future together. The international business scope consists of eleven locations in Germany, the USA, Brazil, China, and Portugal, a multinational team from more than 30 nationalities, and a well-established network of specialists and partners. Pixida's continuous success is reflected by an average growth of more than 25% per year and multiple top-class awards. more
Pixida
Pixida is a trusted engineering partner to shape innovation in Digital Services, Data Science, Location-based Services, Mobile & Cloud Applications, and Embedded Systems. Our customers range from mid-sized companies to large-scale international corporations. We create impact with professional services from ideation to implementation to operation.
QuantCo
QuantCo has joined us as a business partner on October 1, 2022, and we are entering our second year of cooperation together!
QuantCo leverages its expertise in data science, engineering, and business to help companies turn data into decisions. The company is headquartered in Boston and has German offices in Munich, Berlin, Cologne and Karlsruhe.
The team of over a hundred economists, data scientists, software engineers and machine learning experts creates tangible business impact by combining cutting-edge data expertise with business acumen. Its product suite includes algorithmic pricing, data-driven claims management, and high-dimensional forecasting solutions. Customers include some of the largest financial, retail, industrial and healthcare companies in Europe and the US. Mehr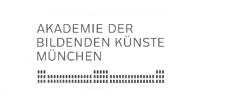 The Academy of Fine Arts Munich is one of the three artistic partner universities of the TUM: Junge Akademie and joined the network in 2019. Approximately 800 students are currently enrolled at the Academy of Fine Arts in Munich. Each student is assigned to a class of his/her choice, selected during the admission process. The Academy of Fine Arts Munich considers itself as an experimental laboratory and includes a total of 25 classes. Training at the academy focuses primarily on the development and practice of artistic skills and abilities in the fine arts. It also offers advanced degree programs in "visual design and therapy", "art and architecture", "interior architecture" and "art and communication". The talents of students are developed according to their major field of study and their personal interests. Curricula and teaching principles are based on self-reliance and personal responsibility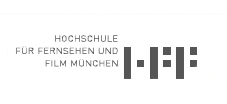 Compared to the TUM, the "University of Television and Film Munich" (HFF) is a tiny school with around 350 enrolled students. However, the HFF is one of the oldest film schools in the world, founded in 1966, and is very successful as one of the premier film schools worldwide. The HFF Munich offers eight different degree programs: from directing to camera to script-writing. Emphasis is put on collaborating and storytelling through the medium of film with the help of world-class professors and teachers such as Prof. Julia von Heinz ("Und morgen die ganze Welt") or Maria Schrader (Emmy for "Unorthodox"). The school's illustrious alumni include Caroline Link, Doris Dörrie, Bernd Eichinger, Florian Henckel von Donnersmarck, Wim Wenders and Roland Emmerich. In 2011, the school moved to its newly purpose-built facility in the heart of the Munich art district. It continues to explore the medium of film and pushes the boundaries of the moving image, for example by creating a new VFX study program or researching AI and its possibilities for film.
The Munich University of Music and Performing Arts is one of the largest universities in the cultural sector in Germany. It was founded in 1846 as the Royal Conservatory of Music and has borne its present name since 1998. The university offers more than one hundred different study programs in all fields of music, dance, and theatre, culture management, or journalism. More than 1.200 students from all over the world study at HMTM. The study programs prepare for artistic, pedagogical and scientific professions. In many fields of arts, tradition plays a very important role. The HMTM wants to keep the strengths of this tradition at the university. At the same time, new areas are developed like digitalization, digital art forms and questions of artistic research. Art develops best in an environment of free-thinking, experimentation, and creativity. Our university intends to be a creative laboratory for the students, professors and researchers, as well for the society.
Become a partner now!
TUM: Junge Akademie cooperates with companies from economy and science.
Are you interested? Then please contact our management or the taskforce "Contacts - Alliances - Partnerships".
Promoter
Our partners have the opportunity
to participate in selected events as well as the annual TUMJA Symposia
to invite the scholarship holders to their company or institutions
assumption of mentoring for individual students or as part of projects
active participation in expert discussions
Private individuals have the opportunity through a support partnership
participation in selected events as well as the annual conference
the acquisition of personal sponsorships
the supervision of project groups
active participation in expert discussions
Of course you will be appreciated as a partner or as a private supporting member of the TUM: Junge Akademie. This includes in particular
Your (company) name on the homepage of TUM: Junge Akademie
Your name on selected publications of the TUM: Junge Akademie as a supporting member