Core problem
Stress and a perceived lack of time cause the working population to not take adequate care of their bodies. Studies show that only 14% of people aged 45-68 stick to the recommended daily amount of physical activity.
Research Question
Which of the methods (improved user experience, motivation, deterrence, competition) can most successfully increase the spontaneous physical activity of employees with regard to their stair usage?
Milestones and Progress
We have decided to focus on three different methods:
Social competition among participating companies
Custom posters for motivation and deterrence
Improved User Experience with all sense
So far we are in contact with multipe interested companies. We also took the first step towards a future cooperation with a large healthcare-related company.
We are currently implementing custom and tailor-made solutions to provide the best possible measurements for our experiments. Members of our team are implementing a health-specific survey that meets all of the company's requirements. On top we are also developing our own light sensor barriers to be able to accurately measure motion flow in front of elevators and stairs. This also allows us to guarantee the highest possible data security for participating companies.
Goal
Our goal is to increase the stair usage of the employees compared to their elevator usage in a company during their working day by at least 10% within one week. We try to accomplish this by using the methods we have developed
Things we care about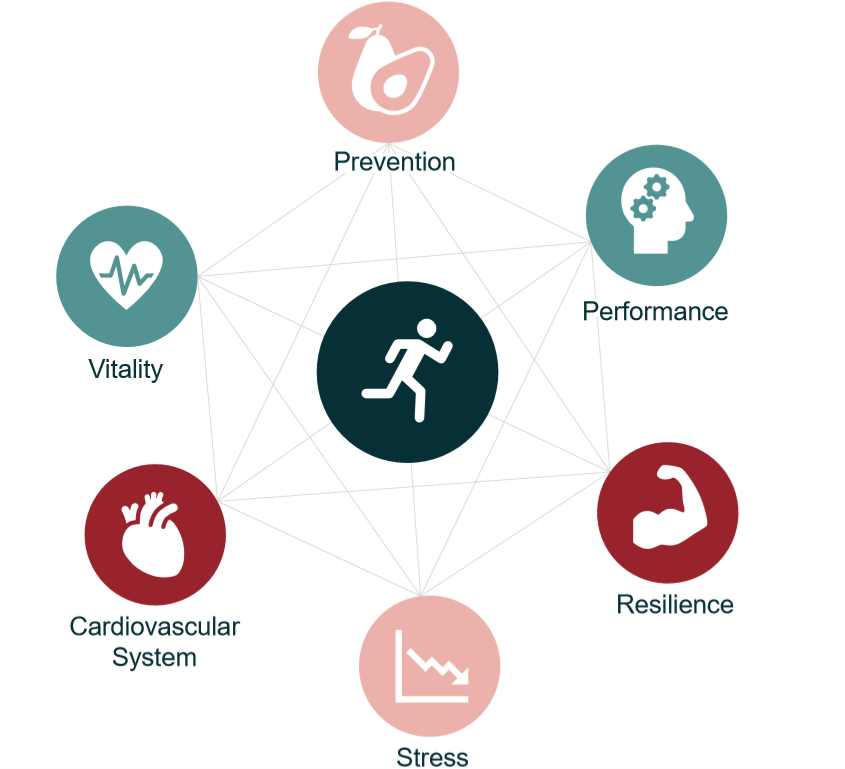 People
Team
Maren Bertling
Monica Déchène
Christian Faßbender
Laura Hoffman
Florian Hübler
Joel Jäschke
Benedikt Vollmann
Tutors
Veronika A. Bauer
Thomas Just
Supervisors